A program " adults fencing" to your measure.
Whatever your age, the club has developed a strategic pedagogy appropriated for each step of learning that make the introduction and the improvement of fencing more pleasant and easier.
In foil or epee, you will have the sensation of making progress while discovering the pleasure of the fight against different opponents.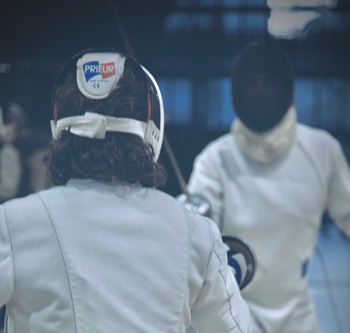 Fencing discovered
Intended for all people who are never practice fencing, who feel not really a sportsperson but for people who want to practice a physical activity.
Objective  : the pleasure of the duel
In the form of group lessons to begin, the combat instructor will teach you the basics of movement (abs, glutes, ischios) and the notion of distance between 2 opponents. Holding the weapon, control of blows, coordination of arms / legs, speed of reaction and relaxation will complete this "discovery program" that will take you after a few sessions to "fencing sensation"
Fencing sensation: finesse and touch
The aim is to perfect one or two secret things at your own pace, with individual lesson given by your combat instructor.
This teaching respond to the fencer's technical and tactical expectations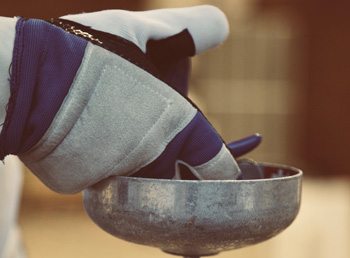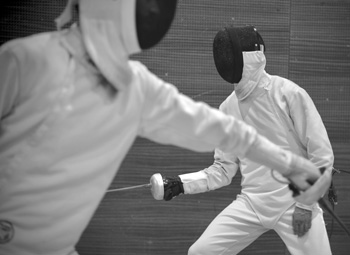 Tonic and fit
Objective : to feel better in your own body and in your mind.
All played forms of fencing will give you the taste of regular physical effort, no downtime and no aggression. You will use your mental skills to develop your assault strategy.
The conditions of assaults put in place by the combat instructor are adapted to the level of each fencers to allow the realization of the beautiful gesture without insurmountable technical constraint.
COURSES START MONDAY 6th SEPTEMBER 2021
JOUR
HORAIRES
ACTIVITES
MAITRE D'ARMES
TARIF ADULTE*
TARIF ETUDIANT*
PASS COMPET*
EQUIPEMENT*
lundi / mercredi
20H00 - 21H30
épée tous niveaux
(Gymnase Renaudel)
Maître Himmer
385€
365€
6€
Prêt du matériel de base pour débutants
A deposit of 180 € is required for the loan of the equipment
ADULT AND STUDENT RATES
The license includes for the whole season until the end of June 2022. The annual subscription allows you to come 2 evenings a week. Possibility of payment spread over 3 months. Reduction of € 15 per person for members of the same family.
COMPETITION PASS * for those wishing to compete, from category M15
EQUIPMENT * preferential rates on equipment for club members